Support our Efforts - Give Today
Any donations, however large or small, will be gratefully accepted!
If your company maintains an "Adopt A Charity" type of policy, please consider "adopting" Wings of Mercy East Michigan!
For a representative listing of our corporate partners, please click here.
Sponsor a Mission
With a contribution of $500.00 or more, individuals or organizations can sponsor an individual mission. The Sponsor(s) will receive details of the sponsored mission. To respect the privacy of our recipients, however, personal information will remain confidential.
Gifts in Memory
Gifts in Honor

General Donations

Did one of our missions benefit
a loved one of yours?
Why not help help us
make a difference
in someone else's life.
Is someone you love
in need of our services?
You can make sure
your contribution
goes to help them.
Do you believe that we make a big difference in the lives of people
right here in eastern Michigan?
Help us be there for those that need us.
How to Contribute
Contributions to WINGS of MERCY EAST MICHIGAN, Inc. may be mailed to:
Treasurer
Wings of Mercy East Michigan, Inc.
P.O. Box 622
Bay City, MI 48707
Credit Card Donations via
We now accept credit card donations via PayPal.
Send your PayPal payment to: wingseastmich@gmail.com, or simply click the Donate button below.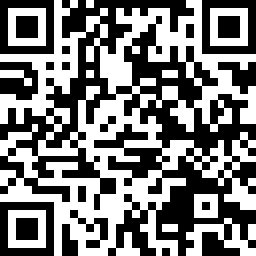 If you wish to make a credit card donation outside of PayPal:
Click here to Open Credit Card Donation Form (PDF Format)
Please Follow Directions on the Form
to E-mail, Fax or Print the Form.
Wings Endowment through Bay Area Community Foundation
Donate to Wings of Mercy East Michigan through the Bay Area Community Foundation fund.
Insert "Wings of Mercy East Michigan" from the drop-down menu.
Your Contributions are Tax Deductible
Wings of Mercy East Michigan is a IRS recognized 501(c)(3) non profit organization.

Therefore, your c

ontributions are fully tax deductible (please consult your tax advisor for your specific situation).
Questions or Problems?
Please CALL

989-225-2103
(Office of the Secretary, Wings of Mercy, East Michigan)
Wings of Mercy Wish List
There are items that our organization could really put to good use. Some of our wish list items include:
Aircraft quality stretcher

Computer-operated projector for PowerPoint presentations

Used laptop computer for PowerPoint presentations

Television with attached VCR for Wings of Mercy service club presentations
Can you help with any of these items? If so, please contact Cody Welch at (800) 982-7207, or email Cody.