---
Giving Wings to Those in Need

---
---
---
Our Mission
Volunteer Pilots serving the people of Eastern Michigan by providing
Free Air Transportation
for patients with limited incomes needing treatment at medical centers within 600 miles of Eastern Michigan

---
---
CELEBRATING ONE MILLION MILES OF SERVICE!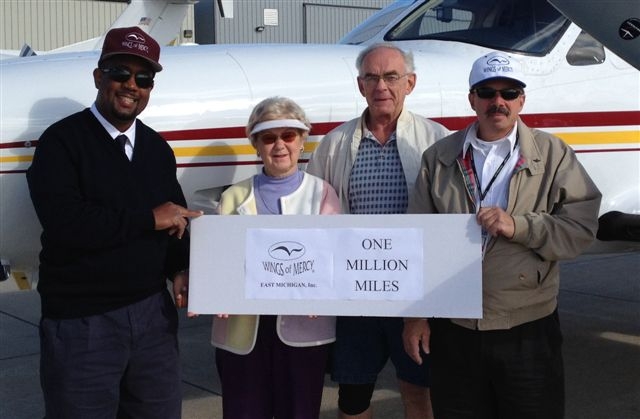 On Mission 1535 Wings of Mercy, East Michigan literally flew past a milestone. Pilots Elliott Zeltzer and Kevin Gilbert flew Bay City resident Joan Helminiak to Mayo Clinic from MBS International for treatment, on the way crossing the million mile threshold.


---
announcing a special mission

to support

wings of mercy

--wings around the world--
Objective:
Increase public awareness about Wings of Mercy, its mission, and the role of General Aviation for Humanitarian Work, and to raise funds for Wings of Mercy.

What is the mission: Fly a Piper Seneca II (N47815) around the world, starting in 2015, making frequent stops to support the objective. Initial planned route starts and ends at OSHKOSH. Route includes all states east of Wisconsin --> Greenland --> Iceland --> Europe --> Middle East --> Far East --> Australia --> Philippines --> China --> Japan --> Alaska --> All states west of Wisconsin (except Hawaii), terminating at the EAA Air Show in 2015.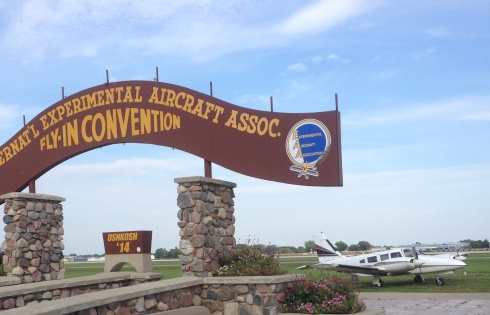 Initial Detailed Proposal (available upon request)
Possible routes (27,000 km or 14,578 nm, 16,777 sm required for FAI certification)
Route 1 via Philippines, New Zealand, Hawaii, Alaska (25,851 nm, 183:20 hours)
Route 2 via Indonesia, Russia, Alaska (20,556 nm, 145:47 hours)
Route 3 via Phillippines, China, Japan, Alaska (skipping Hawaii), much less water (22,184 nm, 157:20 hours)
Route 4 via Mexico, Central/South America, Phillippines, China, Japan, Alaska, much less water (27,994 nm, 198:32 hours)
Route 4A (min turn points for FAI) (24,612 nm, 174:33 hours)
Route 5 (Shortest planned trip) (19,001 nm, 134:46 hours)
Current planned route (Route 4):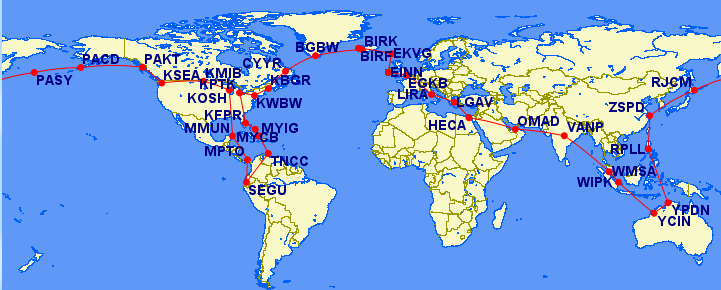 Donations:
Currently looking for donations.
All donations go to Wings of Mercy (IRS 501c(3) tax exempt organization).
There are various levels of support available
:
Title Sponsor, Platinum, Gold, Silver, Bronze, Supporter
For More Information See: http://www.wingsaroundtheworld.info/
---
What we do is make the lives of patients needing expert medical care less stressful and more convenient, when they need it the most.

View more about the patients we serve.

Since 1991, our volunteers have flown over 1,530 missions, flying MORE THAN ONE MILLION MILES throughout the Eastern and Midwestern United States transporting patients to much needed specialty care.

Safety is always paramount. We always transport patients with two-pilot flight crews under FAA Instrument Flight Rules and procedures.

Our volunteer pilots are angels with metal wings. If you'd like to join us in making a difference in someone's life, please review our pilot information page.

Our good deeds do not go unnoticed,

by the communities we serve or the patients we help. Learn more about us by seeing what others say about Wings of Mercy Eastern Michigan.



Last Updated: March 17, 2015 - 16:40 ZULU - by C. Binder